by Christine Y. Chavez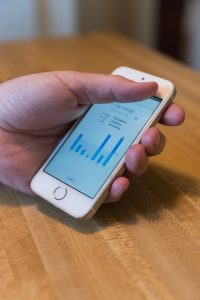 Average household leaks amount to nearly 10,000 gallons of water wasted every year. Fix-A-Leak Week, which will take place March 14-20, is an important annual reminder for all of us about the need to check for and fix leaks. Most household leaks are easy to fix and require just a few tools and hardware that can pay for themselves in water savings. We all must learn ways to navigate a life with less water, and addressing wasteful leaks is one of those ways.
During Fix-A-Leak Week be sure to check all faucets, toilets, and water heaters for visible signs of leaks. Examine faucet gaskets and pipe fittings for any water on the outside of the pipe to check for surface leaks. To check toilets, you can put a drop of food coloring in the tank and then flush – if the colored water ends up in your toilet bowl, then you have a leak. As an EPA WaterSense partner, the City encourages residents to visit epa.gov/watersense/fix-leak-week for the full Fix-A-Leak Week checklist. 
With spring right around the corner, many are already thinking about their outdoor landscapes, especially after such a dry winter. Be sure to also check your outdoor faucets for leaks in preparation for turning your irrigation systems back on. 
One of the City's most valuable tools is the City's  EyeOnWater app which has the the ability to track water use in real time. It's a great tool that helps City water customers identify leaks as they happen, monitor their water use and helps us promote water conservation. This technology allows the City to find leaks, identify water use patterns, track rebate participation, and irrigation practices to improve our programs. We're able to regularly identify leaks and then notify customers when they have continuous water flows before they get their water bill. This early notification system saves water and helps customers save money by getting ahead of an issue. Why wait for your water bill to know how much water you're using when you can monitor your usage hourly, daily or weekly?
On March 22 we celebrate World Water Day. This year's theme is Groundwater: Making the Invisible Visible. Here in the high desert, the City has worked hard to create robust water supply sources which includes groundwater wells. Our annual precipitation not only feeds our rivers and reservoirs, it also seeps down into our aquifers replenishing our groundwater supply. As climate change becomes more apparent, groundwater recharge is lessening and yet it continues to be a more and more critical source of water. The better we are about saving water, the better we'll be able to sustainably manage this precious underground resource.
Deepening our commitment to water conservation is something we can all work on together. Stay on track and join thousands of your neighbors by signing-up for EyeOnWater today at http://eyeonwater.com/signup and find more tools and tips to identify and fix leaks and keep informed about all things water in Santa Fe at https://savewatersantafe.com/.