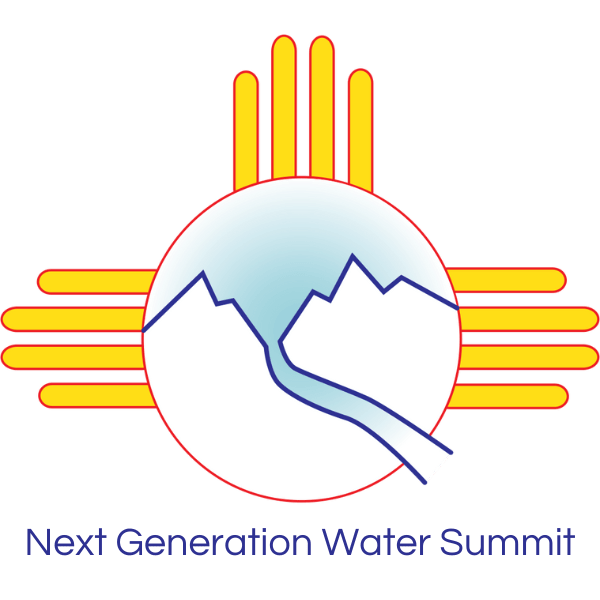 Santa Fe's Annual Joint City/County Water Conservation Initiative
City/County community members can attend virtual conference FOR FREE
Learn from national and local water professionals
Get updates from local elected officials on local issues
Participate in fun, hands-on water conservation and reuse demonstration tours with the opportunity to WIN A RAIN BARREL (there will be 5 lucky winners)!
WATER CONSERVATION & REUSE TOURS FOR THE COMMUNITY
Conference and tour attendees can enter for a chance to win a rain barrel (5 lucky winners) plus other great giveaways!
The City's Water Conservation Demonstration Gardens has two types of demonstration xeriscape gardens. One is a xeriscape garden planted with native and drought hardy plants, shrubs, grasses, and tress donated by the Santa Fe Master Gardeners. It requires minimal irrigation especially since the plants have become more established. Our demonstration gardens also feature a mostly native Cactus Garden generously donated and planted by the Cactus Rescue Project which doesn't require irrigation.
Location: the Santa Fe Water Conservation Office is located across the parking lot from Midtown Bistro and Yoga Source off San Mateo Road.
The Santa Fe Community College Trades and Advanced Technology Center (TATC) is a LEEDS Platinum Certified facility housing a variety of programs centered around sustainable technologies and workforce preparation. The 12,000 square foot commercial greenhouse serves as a living laboratory where students learn to operate and manage a variety of commercial Aquaponic and Hydroponic production systems. Showcasing our two  99.5% water efficient  commercial Aquaponics systems students learn the skills needed to feed the future. The greenhouse features a new rainwater collection and delivery system, and three new Phyn smart water meters.
The Alternative Fuels and Algae Cultivation programs provide students with the skills to produce climate friendly energy with materials ranging from microorganisms to food waste.  Alternative fuels students learn to produce biodiesel, bioethanol, biogas from waste, and syngas from woody materials. The Algae Cultivation program trains technicians to develop algal technologies not only for biofuels, but also as a source of food, pharmaceuticals, cosmetics, environmental remediation, and more. The lab is currently researching the use of algal cultures in the processing of diverse wastewater streams before release to surface waters. 
The tour starts at 12:00 pm at the Santa Fe Community College (6401 Richards Avenue) at the Greenhouses that are located next to the Trades and Advanced Technology Center, which is located at the southeast end of the campus. For more information call Gabe at 303-579-1543.
The Raingarden Tours with Reese Baker will includes 3 stops:
Bioremediation Tour - park in the parking lot behind the Kakawa Chocolate House at 1050 Paseo de Peralta at 3:00pm. 

Reese

 will walk participants to the newly constructed basin on Alameda.

1925 Aspen Drive - this tour will start at 4:30pm. Please park in the office complex building and meet at the first island basin in the complex. Reese will describe this first basin and lead us over to a set of street curb cuts which also incorporate bioremediation techniques.
Reese's House - following the previous tour, participants will walk over to Reese's house and look at curb cuts and a walk of his garden which demonstrates many urban forestry concepts.
RAIN BARREL RAFFLE
There will be 5 lucky winners and you can increase your chance to win. Here's how:
Attendees can "stack" entries by attending Next Generation Water Summit events between June 15 and 17. If you attend all 5 events, you get 5 entries.
Mayor's Reception on June 15
Next Generation Water Summit General Conference
Water Conservation Demonstration Garden Tour
SFCC Greenhouses Tour
Rain Gardens Tour with Reese Baker
YOU DO NOT NEED TO BE PRESENT AT DRAWING TO WIN.
The summit brings together the building & development community, water reuse professionals and water policymakers to share best practices and learn about innovative water conservation & reuse techniques. View agenda.
Did you know Santa Fe's City & County residents can attend the virtual summit for FREE? Watch the summit live or on demand (for up to 30 days after event). Local topics include Water Taskforce, NM Legislative Update, Water Conservation, and much more.
Join us for hors d'oeuvres and a cash bar Thursday, June 15 at 5:30 pm. Mayor Webber will welcome attendees and present this year's water conservation awards. This event is FREE and the general public is invited.
TRACKING THE CITY'S WATER CONSERVATION GOALS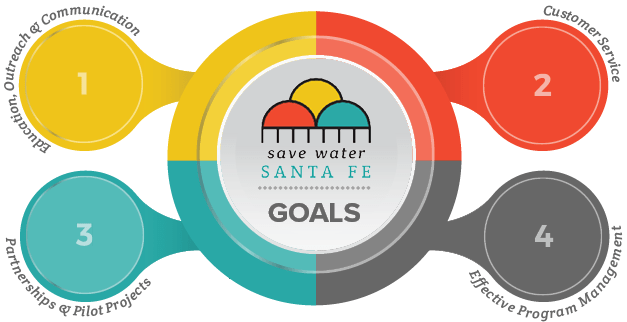 5-Year Water Conservation Plan
The Next Generation Water Summit meets Water Conservation Program Goals for 7 programs listed throughout the scorecard and over 15 performance indicators. Your input matters! Many goals were a direct result of public input including increased outreach and public education. Click HERE for more info.
NEXT GENERATION WATER SUMMIT SPONSORS