Create your own EyeOnWater account to monitor water usage
City of Santa Fe Utility Customers can now monitor their daily water use on their phone, tablet, or computer using EyeOnWater technology.
Here is what you will need to create your own EyeOnWater account:
Your zip code; and
Account number (only the last 4,5, or 6 digits – do not enter the first 2 zeros).
Follow the link below and select create new account: https://santafenm.eyeonwater.com/
Select Santa Fe from the drop down menu in the Utility field.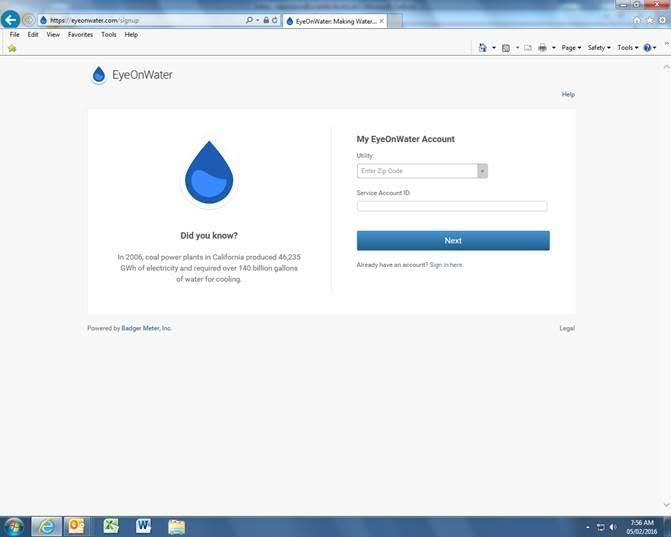 Enter the information in the required fields as shown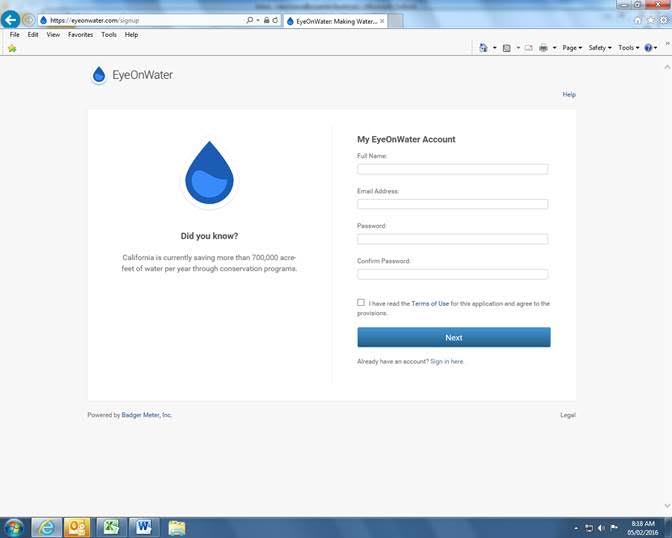 Your username will be your email address. Note: You can only have one water account per email address.
Once your account is created and you are logged in, you will see a screen similar to the one below: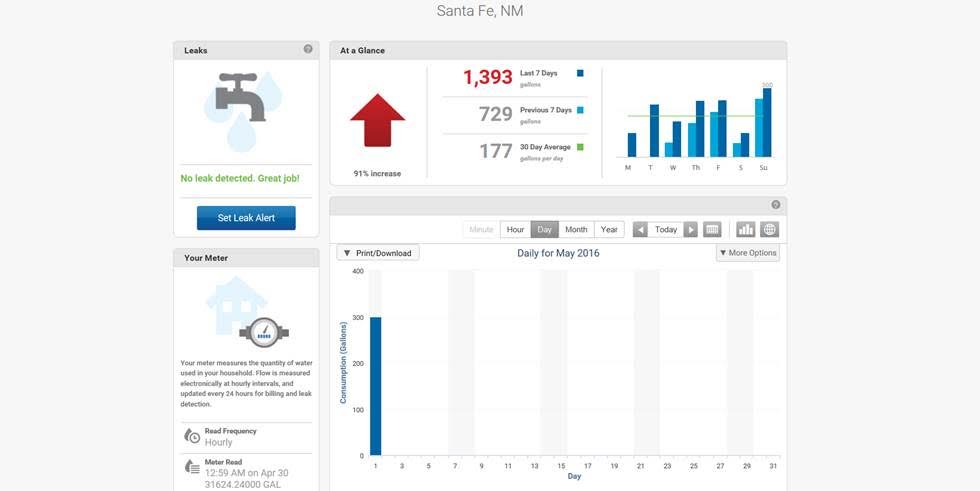 Customers can use this information to track and monitor water usage, to look for ways to reduce the amount of water used, and to make informed decisions about water use in your home or workplace. Additionally, EyeOnWater features the ability to set up leak alerts. If a leak or unusual water use patterm is taking place, customers will be notified via text or email.
Customers are encouraged to sign up for an online account at https://eyeonwater.com/signup or download the app.
For more information about EyeOnWater and how Santa Feans can benefit from using the app, check out our videos (below).