Choose your plants wisely
Christine Y Chavez for the Santa Fe New Mexican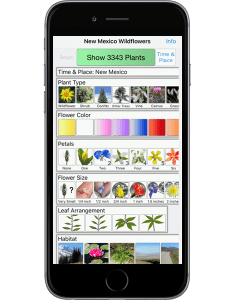 Did you know that about 40% of the water used in Santa Fe homes is used for outdoor watering? Our dry climate will always require us to use our water wisely.
The Water Conservation Office is encouraging customers to put every drop of water to work by choosing plants that are drought tolerant and still provide beautiful landscapes for your home or business.
Xeriscape landscapes aren't just gravel, mulch, and cactus. Look around our community for inspiration on alternatives to traditional gardens. Our very own Water Conservation Office has two types of demonstration xeriscape gardens: a mostly native cactus garden generously donated and planted by the Cactus Rescue Project which so far has required no irrigation, and a non-cactus garden donated by the Santa Fe Master Gardeners which requires minimal irrigation especially since the plants have become more established.  Please contact the water conservation office directly if you are interested in a tour. Plant lists are available for you to take home or download directly from savewatersantafe.com.
Think of xeriscaping as a journey that starts with planning – keeping in mind opportunities for infiltration and rooftop catchment, improving your soil, efficient irrigation, selecting drought tolerant plants, mulching and then watching your efforts bloom. To learn how to move through your journey, we are fortunate Santa Fe has a lot of excellent resources.
The Santa Fe Extension Master Gardeners has many resources, including their complimentary public service "Ask A Master Gardener Online". Certified Master Gardeners and interns answer questions related to all aspects of home gardening. They also have helpful blogs and newsletters on a variety of topics as well as a Santa Fe Native Plant guide.
The Santa Fe Botanical Garden "Garden Explorer!" program includes a plant database with 78 families, 283 genera, 600 species and 1725 images. The Southwest Plant Selector is the only app of expert-recommended xeric landscape plants specifically for New Mexico. All 750 plants in this app thrive on little or no supplemental water and are typically both available and used in regional xeriscapes. There's also the New Mexico Wildflower app which lets you input details such as location, elevation, flower color, time of year a flower blooms and the App will quickly narrow the list to show plants that match your selections. Most of the plants in this app are native so you can get a great sense of what will grow well in your area based on the location that it grows naturally. It's also not limited to wildflowers, as it includes cacti, trees, and shrubs as well. Another helpful plan list is provided by the NM Office of the State Engineer and can be found here.
The start of irrigation season is also a good time to ensure your irrigation system operates at peak efficiency minimizing overwatering, evaporation and runoff. The Santa Fe Water Conservation Office offers outdoor rebates that include rainwater catchment containers, irrigation controllers and sensors, and a "Laundry to Landscape" gray water system. To help you keep track of and control your water usage, or even to help troubleshoot a vintage irrigation system, sign up for the EyeOnWater mobile app. The website includes step-by-step instructions, as well as more information on our outdoor rebates.
Remember, outdoor watering is not allowed between 10 am and 6 pm and only three days per week. Thank you everyone for reading the article and for catching my mistake last month. Hope everyone is well!