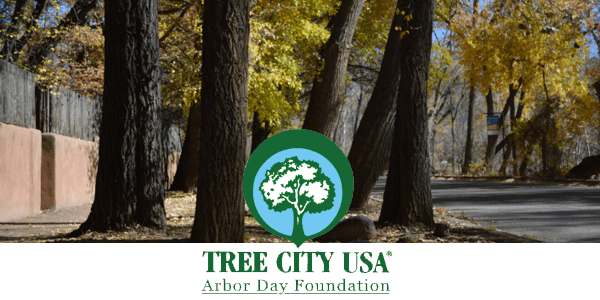 Santa Fe is a proud Tree City USA
Thousands of Tree City USA communities—large and small—have made a commitment to their urban tree canopy and their residents. Santa Fe is one of them.
Learn More
Santa Fe is Tree City USA
The Tree City USA program has been greening up cities and towns across America since 1976. This nationwide movement that provides the framework necessary for communities to manage and expand their public trees.
More than 3,400 communities have made the commitment to becoming a Tree City USA and Santa Fe is proud to be one of them.
Water Sustains Santa Fe's Trees
The City Different's Urban Forest