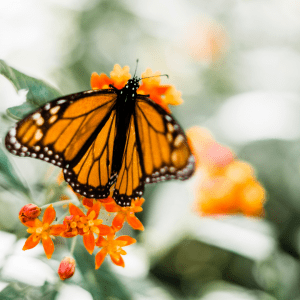 The National Wildlife Federation's Mayors' Monarch Pledge program began in 2015 to engage cities and communities in monarch and pollinator conservation. Santa Fe's mayor Alan Webber pledged for The City Different to create habitat for the monarch butterfly and other pollinators, as well as educating residents about how they can make a difference at home and in their community. You can read the full Monarch Pledge 2021-26 Resolution here.
Waterwise gardening is a key component of creating native pollinator habitat. Be sure to visit our Urban Forest page to learn about the city's commitment to bees and other pollinators, our urban tree canopy, and for resources to create waterwise pollinator habitats at your Santa Fe home.
The work for this project has been identified in our 2021 Water Conservation scorecard, which tracks the progress of our community-driven 5-year water conservation plan.