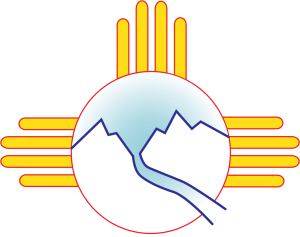 Santa Fe will host the inaugural Next Generation Water Summit on June 4-6 at the Santa Fe Community Convention Center. This first-of-its-kind, national event will feature three educational tracks focusing on emerging policy development, building design and construction, and water conservation tools and technologies.
Santa Fe Mayor Javier Gonzales declared, "The City of Santa Fe is honored to host the Next Generation Water Summit, which is designed to continue the dialogue on how we can and must do more with less water. Making our communities sustainable for the long term, given predicted reductions in renewable surface water flows, are critical issues across the Southwestern United States, as well as many other regions around the world."
The Summit will begin Sunday with the Green Expo and Green Home Show presented by the Santa Fe Green Chamber of Commerce, followed by the Mayor's reception. On Monday keynote speaker Ed Mazria, Founder and CEO of Architecture 2030, whose research has redefined the role of architecture, planning and design, and building, in reshaping our worlds, will kick off the Next Generation Water Summit. He will discuss how water and energy are intertwined, how their footprint affects growth, and how attention to these relationships in the design process can help correct our current environmental trajectory.
Mary Ann Dickinson, President and CEO of the Alliance for Water Efficiency, a non-profit organization dedicated to promoting the efficient & sustainable use of water in the United States and Canada, will be the keynote speaker on Tuesday morning. She will be sharing information on the collaborative Net Blue Model Ordinance model that can be locally customized to create a water demand offset approach.
Water scarcity is a critical challenge for the western United States. The lack of water could halt construction in the west, bringing economic development to a standstill. This Summit will bring together a broad range of stakeholders to develop strategies integrating a variety of interests developing practical solutions. Kim Shanahan, Executive Officer of the Santa Fe Area Home Builders Association, stated, "Future generations of homebuilders in the western United States will look back on this important Water Summit as the starting point for addressing the limitations that water availability imposes upon our industry. We owe those future generations our best efforts today."
"The unique aspect of this event is the integration of field professionals into policy development and design," said Green Builder® Coalition Executive Director Mike Collignon. "The Next Generation Water Summit aims to close the loop on water efficiency, so that those who create and manage water efficiency programs can network with the practitioners of those programs."
This event is being co-hosted by The City of Santa Fe, the Green Chamber of Commerce, the Green Builder® Coalition and the Santa Fe Area Home Builders Association.
Sponsorships, booths and attendee registration are available. For more details, visit www.nextgenerationwatersummit.com